19 Hours after I had put the last wood in the stove, I came back to the house. It was pleasantly warm in the rooms connected to the stove. The stove was still radiating some warmth. It was very good to discover this part at least is working well, especially since the weather forecast for later this month predicts daytime temperatures of -10
The breaking of yesterday called for more. So I took out more walls. Some walls build after the original build of '53 where build of 1 inch thick soid wood. That will give us some fuel for the stove for the next few weeks.
The original wall between the kitchen and the heated room was build of 3/4 inch rough wood. No match for my new 1 meter crow bar!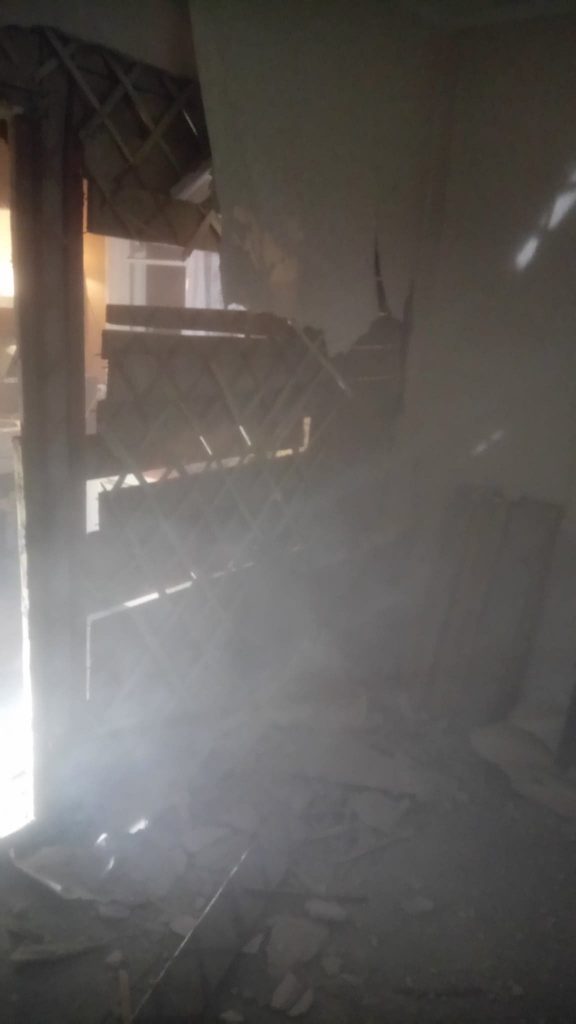 In the afternoon Mo came to help followed a bit later by Marc and Mattias. Towards the end of the afternoon Mo's brother and sister-in-law came to check out the place. Another satisfying day!
Here are some pictures other discoveries of today