After a wonderful weekend of Tallinn Sauna Camp last week, it was back to business this weekend.

I had planned to pick up the car, which I left at the house last Monday, so I went by bus, and took this opportunity to check out the bus stop on Mustamäe Tee and the route to the house. When I was almost there, I realized I had forgotten the keys. After a call to Mo, the keys where on it's way and I started raking the garden, getting rid of the leaves and apples from last fall. At some point next year or so, the lawn sure can use some straightening. But that sure not a priority.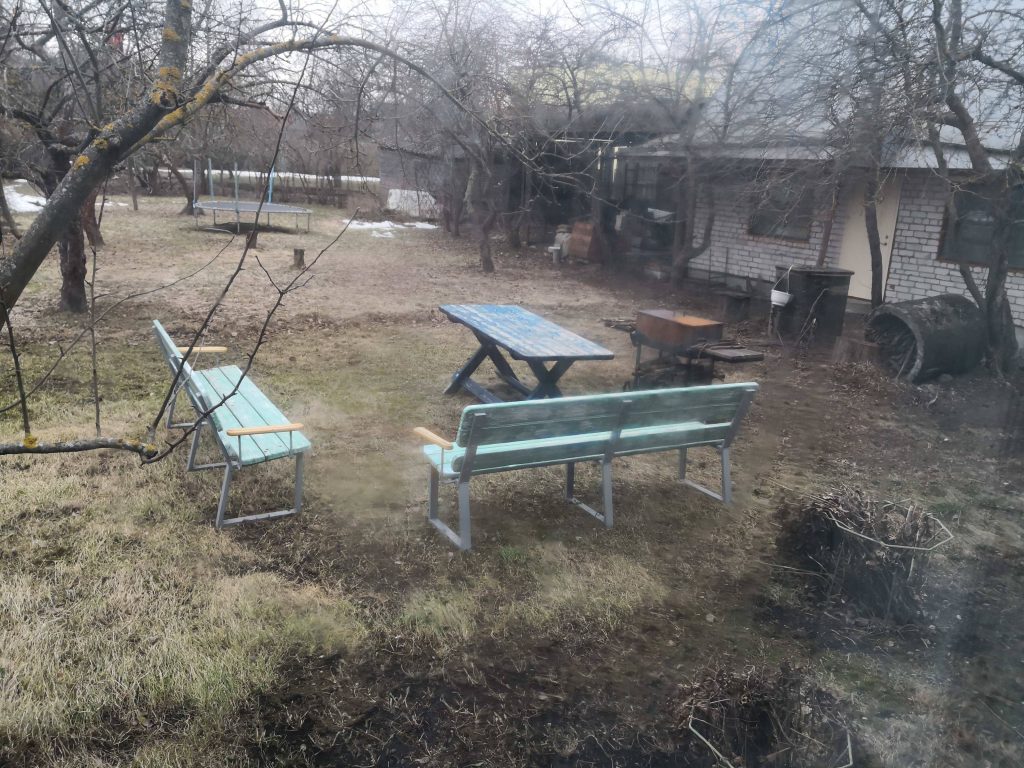 As we are still waiting for response for the sewer system and the insulation, I wondered where to start. So I decided, I might as well start at the place where electricity group 1 is, the hallway. There is minimal insulation to do and it will be nice to have a small piece of the house ready with new walls and lights.

Under the wallpaper I found roofing material nailed to the wall, which was very labor intensive to take off, so toward the end of the day I had only done about 2/3rd plus I had taken out the ceiling. Still nice steps in the right direction!