Saturday would be the first day of working on the house. The plan was to check the electricity and do some quick fixes to it, heat the house, fix the firewall problem and make a plan for the coming weeks.
The stove was easy to light, but it was clear the house had not been heated for a while. It took about 5 hours of burning wood before the the first parts of the stove started to give off a little warmth. But towards the end of the day, you could hardly touch the stove. It is a pretty big stove, it can take 80 cm long logs.
After that I studies the fuse box. That took a while as the creator of this thing must have had Italian roots, considering the spaghetti mess I found. The connection has 3 phases. Each connected to one circuit breaker. A 25A, 20A and 16A one. (?!)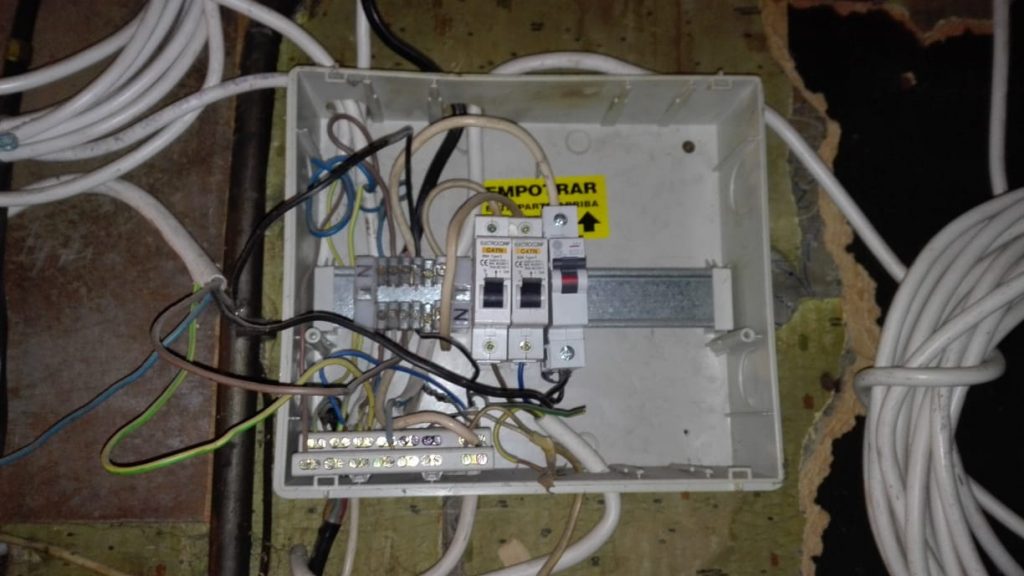 From there a 3 phase connection runs to the garage, which is also connected very interesting.

As part of the lights did not work, I checked the circuit breaker and found one was not working properly. I replace it and then I had light in the rest of the house as well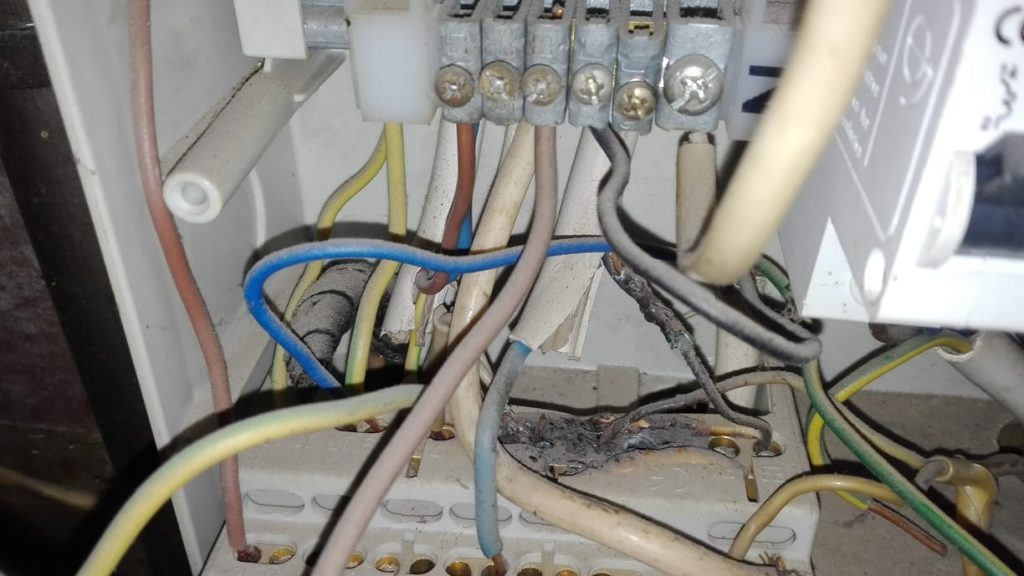 Anyway, pretty soon I will take out the main fuses and put in a new fuse box. With my local Dutch electrician we made a plan that will build later this month.
After this 'spaghetti lunch' I decided to take apart the shower. After taking out the mixer tab and shower head, I checked the walls and pretty soon two of the three walls where gone.

After that it was time to go home. A rewarding first day.